Costin-Ioan Popescu, PhD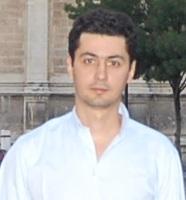 Department:
Viral Glycoproteins
Scientific Researcher II
Research interests: The HCV group has been working on several research directions: a) virus- host interaction using a proteomic approach; b) drug discovery using high throughput screening; c) HCV vaccine design d) optimization of pathogen diagnostic methods.
Biography
Dr. Costin-Ioan Popescu is leading the Hepatitis C Virus group in the Department of Viral Glycoproteins of the Institute of Biochemistry of the Romanian Academy. Costin-Ioan Popescu defended his PhD thesis at University of Oxford studying the maturation and processing of viral and endogenous transmembrane glycoproteins in the endoplasmic reticulum. Costin completed his postdoc training at Institute Pasteur of Lille where he studied the Hepatitis C Virus (HCV) morphogenesis process in ER.