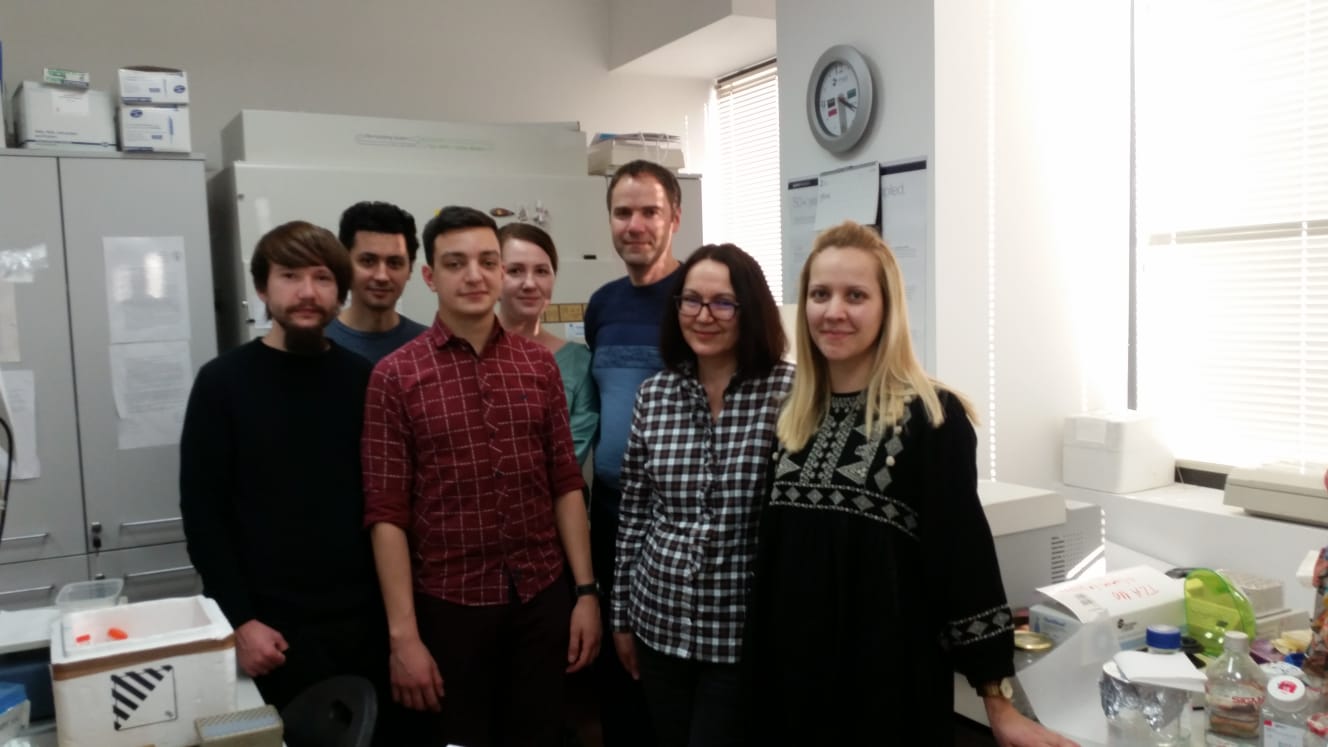 The Viral Glycoproteins group was founded in 2002 with the aim to apply the methods developed in the Institute for the study of glycoprotein folding, to a more specific but highly challenging field of molecular biology, the viral envelope packing.
Human hepatitis B and C viruses cause infections of the liver. Worldwide about 300 million people are chronically infected with either HBV or HCV. Of these patients, more than 500.000 die annually from complications of liver disease. Most of these cases occur in developing countries resulting in widespread social and economic problems, especially among the poor people. Sadly, Romania has the highest prevalence of HBV/HCV infections among the EU countries (up to 7% of the population).
Current therapies against HBV, based on replication inhibitors and immune system activators, are associated with severe side effects, resulting frequently in early discontinuation of treatment, while the HCV direct acting antivirals of novel generations are very costly and their use is limited to advanced liver disease. In addition, both viruses are prone to development of resistance to antiviral inhibitors, which reduces significantly the efficiency of treatment. Efficient anti- HBV vaccines are available on market; however, up to 10% individuals fail to develop a protective immune response and remain exposed to infection. In the case of HCV, although intensive research is undergoing, no vaccine has been developed yet and 3-4 million of new infections are expected to occur every year.
Our group is focused on i) studying the interaction between HBV/HCV and their host, the human hepatocyte and identifying novel cellular factors and pathways involved in viral assembly and trafficking that could be targeted by antiviral therapies; ii) designing new viral antigens with improved immunogenic properties; iii) producing these antigens at low costs, using complementary expression systems such as plants and insect cells; iV) developing improved assays adapted for highthroughput screening of chemical compounds with antiviral properties; v) educating and training young researchers in the molecular virology field.
Future projects wiill continue to address production of novel HBV/HCV antigens with improved immunogenic properties, in a cost-effective manner and the role of inositides in the HBV/HCV life cycles.
. "The "humanized" N-glycosylation pathway in CRISPR/Cas9-edited Nicotiana benthamiana significantly enhances the immunogenicity of a S/preS1 Hepatitis B Virus antigen and the virus-neutralizing antibody response in vaccinated mice", Plant Biotechnology Journal, (2023)
IF: 13.20AI: 2.17
. "Plant-made vaccines against viral diseases in humans and farm animals", Frontiers in Plant Science(14:1170815), (2023)
doi: 10.3389/fpls.2023.1170815
IF: 6.20AI: 1.10
. "An enrichment protocol and analysis pipeline for long read sequencing of the hepatitis B virus transcriptome", Journal of General Virology 5(104), (2023)
doi: 10.1099/jgv.0.001856
IF: 5.10AI: 1.05
. "Novel luciferase-based GLP-1 reporter assay reveals naturally-occurring secretagogues", British journal of pharmacology, (2022)
IF: 9.47AI: 1.62
. "Efficient cellular and humoral immune response and production of virus-neutralizing antibodies by the Hepatitis B Virus S/preS116-42 antigen", Frontiers in Immunology, (2022)
IF: 8.78AI: 1.94
. "Probing the Hepatitis B Virus E-Antigen with a Nanopore Sensor Based on Collisional Events Analysis", Biosensors 596(12): 1-15, (2022)
IF: 5.74
. "Sac1 phosphatidylinositol 4-phosphate phosphatase is a novel host cell factor regulating Hepatitis B Virus particles assembly and release", The FEBS journal, (2022)
IF: 5.62
. "CLASS II PHOSPHATIDYLINOSITOL 3-KINASE 2ß IS A NOVEL TARGET FOR THE POTENTIAL DEVELOPMENT OF ANTIVIRAL DRUGS AGAINST THE HEPATITIS B VIRUS", Farmacia 70(2): 266-271, (2022)
IF: 1.40
. "Challenges and Prospects of Plant-Derived Oral Vaccines against Hepatitis B and C Viruses", Plants 10(10): 1-17, (2021)
IF: 4.60
. "N-Glycosylation and N-Glycan Processing in HBV Biology and Pathogenesis", Cells 6(9), (2020)
IF: 5.60
. "A polycarboxylic chelating ligand for efficient resin purification of His-tagged proteins expressed in mammalian systems", RSC Advances(10): 23931–23935, (2020)
IF: 3.04
. "Production of Chimeric Hepatitis B Virus Surface Antigens in Mammalian Cells", Methods in Molecular Biology, Blaine Pfeifer and Andrew Hill (eds.). Springer Science. 2183(Vaccine Delivery Technology: Methods and Protocols), (2020)

. "Oral administration of a chimeric Hepatitis B Virus S/preS1 antigen produced in lettuce triggers infection neutralizing antibodies in mice", Vaccine 36(38): 5789-5795, (2018)
IF: 3.27
. "Development of a DsRed-expressing HepaRG cell line for real-time monitoring of hepatocyte-like cell differentiation by fluorescence imaging, with application in screening of novel geometric microstructured cell growth substrates", Biomedical microdevices 19(1): 3, (2017)
IF: 2.08AI: 0.70
. "Novel replicons and trans-encapsidation systems for Hepatitis C Virus proteins live imaging and virus-host interaction proteomics", Journal of virological methods 246: 42-50, (2017)

. "Lettuce-produced hepatitis C virus E1E2 heterodimer triggers immune responses in mice and antibody production after oral vaccination", Plant biotechnology journal 15(12): 1611-1621, (2017)

. "Novel function of the endoplasmic reticulum degradation-enhancing α-mannosidase-like proteins in the human hepatitis B virus life cycle, mediated by the middle envelope protein", Cellular microbiology 19(2), (2017)

. "Activation of ERAD pathway by human hepatitis B virus modulates viral and subviral particle production", PloS one 7(3): e34169, (2012)
IF: 3.73AI: 1.50
. "Polyunsaturated liposomes are antiviral against hepatitis B and C viruses and HIV by decreasing cholesterol levels in infected cells", Proc Natl Acad Sci U S A. 104(40): 17176-81, (2008)
IF: 9.50