Lia Cucos, Ms.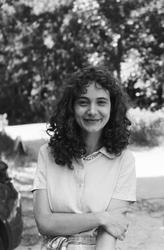 Currently working on
SmartVac project as a PhD student developing and characterizing novel HCV antigens to establish new vaccine candidates to be produced in algae and plants.
Biography
Graduated with a MSc in Synthetic Biology at Newcastle University and with a BSc in Experimental Biology from the University of Bucharest, Faculty of Biology.