Rodica-Aura Badea, Dr.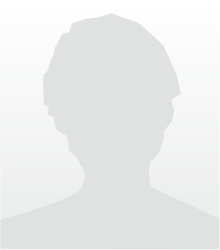 Biography
Rodica-Aura Badea is a researcher in the Institute of Biochemistry of the Romanian Academy. Rodica-Aura is currently working in Cell Signaling Research in the Enzymology.
Papers
. "Synthesis and characterization of a novel [52Mn]Mn-labelled affibody based radiotracer for HER2+ targeting", Inorganic Chemistry Frontiers, (2023)
doi: 10.1039/D3QI00356F
IF: 7.78AI: 1.01
. "Novel luciferase-based GLP-1 reporter assay reveals naturally-occurring secretagogues", British journal of pharmacology, (2022)
IF: 9.47AI: 1.62
. "Designed Peptide Inhibitors of STEP Phosphatase-GluA2 AMPA Receptor Interaction Enhance the Cognitive Performance in Rats", JOURNAL OF MEDICINAL CHEMISTRY 1520-4804(ISSN 0022-2623): 217–233, (2022)
doi: 10.1021/acs.jmedchem.1c01303
IF: 7.45AI: 1.58
. "WDR1 is a novel EYA3 substrate and its dephosphorylation induces modifications of the cellular actin cytoskeleton", Scientific reports 8(1): 2910, (2018)

. "Expression, Purification, and Kinetic Analysis of PTP Domains", Methods in molecular biology (Clifton, N.J.) 1447: 39-66, (2016)

. "Expression, Purification, and Kinetic Analysis of PTP Domains", pp 39- 66, Protein Tyrosine Phosphatases, Rafael Pulido, (2016).
ISBN: 978-1-4939-3744-8
View all papers
Grants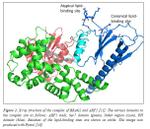 Novel radiolabeled affibodies for targeted imaging and therapy
2019-2022
Acronym: Bilateral agreement no.3698/13.09.2018 Romanian Academy- Hungarian Academy of Sciences
Project director: Stefan Szedlacsek
The project is agreed as a bilateral collaboration between IBAR and ATOMKI, and the University of Debrecen and IFIN-HH participate in this project voluntarily.