Gabriela Chiritoiu, Ph.D.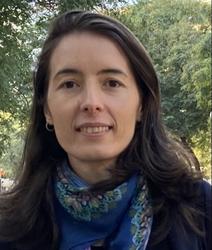 Biography
Gabriela Chiritoiu graduated from Faculty of Chemistry, University of Bucharest (2004-2008). She received her Ph.D. in Biology from the Institute of Biochemistry of the Romanian Academy in 2016, under the supervision of dr. Stefana Petrescu and her thesis was focused on investigating the role of glycosylation and ERAD (endoplasmic reticulum associated degradation) in epitope generation and antigen presentation.
Grants
Microfluidic assay of FGF2 therapeutic administration for bone regeneration
2017-2019
Acronym: μFGF2bone
Project director: Gabriela Chiritoiu
Musculoskeletal disorders affect 1 in 7 people and fractures alone affect 1 in 50 people annually while 10% of bone injuries fail to heal. Our present proposal aims to test for the first time the potential of fibroblast growth factor-2 (FGF2), to be administered as a stimulatory drug to enhance bone regeneration.
Role of TG2 in cancer tumor microenvironment for guiding metastasis prevention therapeutic approaches
2020-2022
Acronym: TG2TARGET
Budget: 431,900 RON
Project director: Livia Sima
The overall goal of the current project is to understand the impact of tissue transglutaminase (TG2) targeting in the context of ovarian cancer (OC) tumor microenvironment (TME). Our aproach is aimed at testing the hypothesis that interventions in targeting TG2 in the OC TME will disrupt pro-tumorigenic signaling cross-talk within tumors.